the topponcino is a small pillow that is perfect for a newborn to lay on when being introduced to people. it provides support to the infant's body while being held and passed from one person to another. it is ideal for use with siblings who want to hold their baby sister or brother. it is also ideal for use with people who are either not confident when holding a newborn or who are not very steady with their grasp. in addition to the physical support it provides, the topponcino is a point of reference to the newborn. even when being held by someone they do not know, the infant is able to smell the familiar, comforting smell of the topponcino and feel relaxed in potentially stressful situations. the topponcino is great to have when travelling with an infant -- sleeping in an unfamiliar crib is not as upsetting when baby sleeps on top of the topponcino.
it is made of unbleached cotton batting covered by unbleached cotton broadcloth. the sham is 100% cotton and is trimmed with cotton eyelet lace.
this is my first attempt at making one at home. i have to practice in order to make them perfect. but i figure since i have only made one other one, and that was four years ago, this isn't too shabby. oh, and this is the 5th time i have used a sewing machine in my adult life.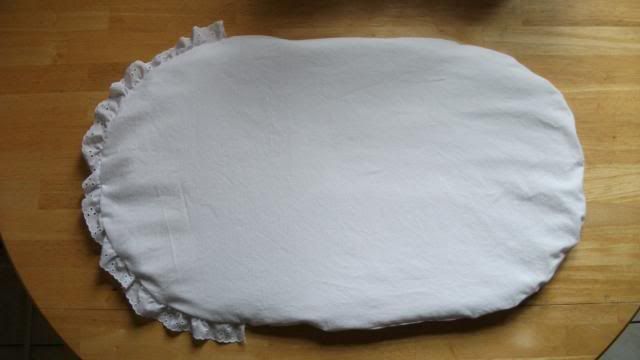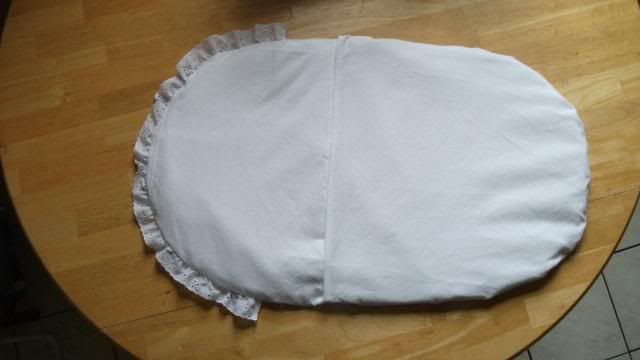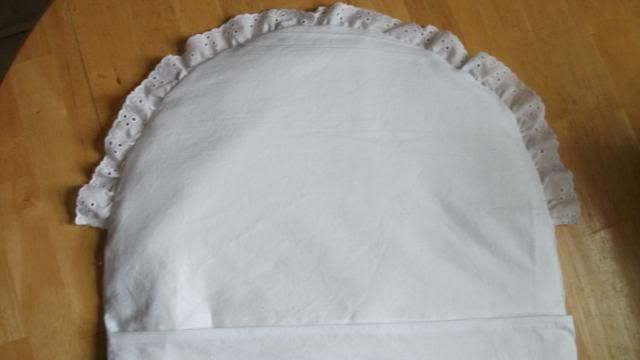 and these are gobbi mobiles! originally intended to introduce an infant to the concept of gradation of colour and give the eye practice in discerning between similar colours. they are meant for visual stimulation only, as they are very fragile. when baby is old enough to start reaching and grasping, the gobbi can be replaced with a ring on a ribbon, and the gobbi should be hung somewhere out of reach. even older babies enjoy looking at the gobbi mobile.
copper: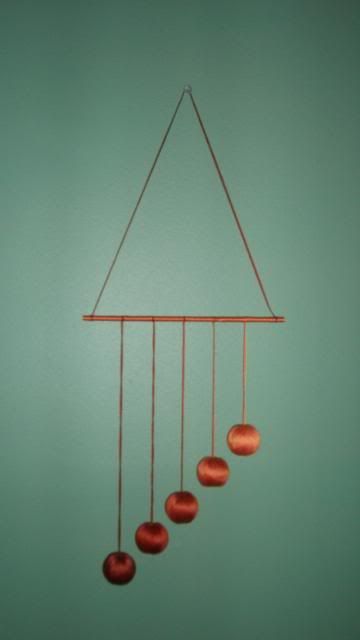 primary: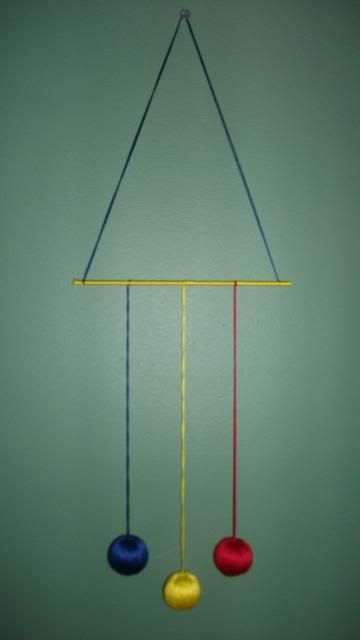 blue: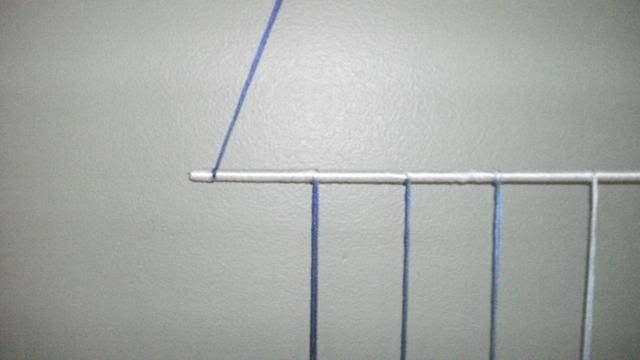 b&w: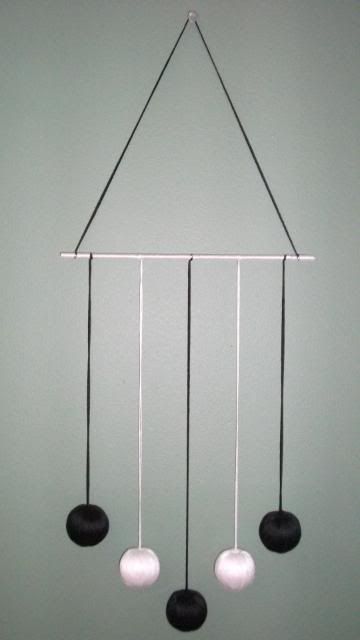 i am planning to start selling these as a means of supplementing my regular income. any feedback? especially from those of you who sell your handcrafted wares?